Best of the Best!

The Best Albums from the Greatest Artists in Jazz!
Copyright © 1996, 2000 by David Reitzes
U-Z
Looking for advice on the best albums from the greatest artists in jazz, artists like Fats Waller, Dinah Washington, Ben Webster, Cassandra Wilson, Lester Young, David S. Ware and more? You came to the right place.
What follows are my picks for the very Best of the Best. As of this writing, every CD listed is available for sale at Amazon.com, and clicking on an image will take you directly to the appropriate Amazon.com page, where you can listen to free audio samples with RealPlayer.
Sarah Vaughan
The Essential Sarah Vaughan
(Uni/Mercury/Polygram)
The very best ballads and swingers from the quintessential jazz singer, one of the great voices of the 20th century.
Fats Waller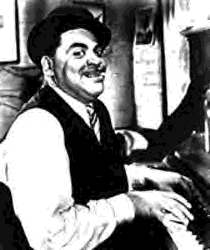 Ain't Misbehavin': 25 Greatest Hits
(ASV/Living Era)
Waller compositions like "Ain't Misbehavin'" and "Honeysuckle Rose" are among the most popular songs in American music. This excellent CD release collects such tunes as recorded by the master showman himself.
David S. Ware
Go See the World
(Sony/Columbia)
One of the most powerful saxophonists alive, or ever, Ware's a giant, a monster, he's Godzilla with brass. While he generally plays "out" or "free" jazz, this album is both accessible and soulful, and includes the Quartet's dramatic interpretation of "The Way We Were"! Features the brilliant pianist, Matthew Shipp.
Dinah Washington
Verve Jazz Masters
(Uni/Verve)
Critic Will Friedwald writes: "Washington, blessed with a searing, intense sound, an infectious swing, and a gift for the improvisational elements at the heart of jazz, was the finest of all blues artists, perhaps even including Bessie Smith and Robert Johnson." Another fine installment of the Verve Jazz Masters series, presenting the finest artists of this historic jazz label.
Ben Webster

King of the Tenors
(Uni/Verve)
Just try to find a more romantic sound than Webster's breathy tenor saxophone. Of course, he could also swing ferociously, and this album displays both sides.
Cassandra Wilson
New Moon Daughter
(EMD/Blue Note)
A soulful and ground-breaking album from one of the brightest lights on the scene, including Wilson's stunning take on U2's "Love Is Blindness" and the magnificent original "Solomon Sang."
Lester Young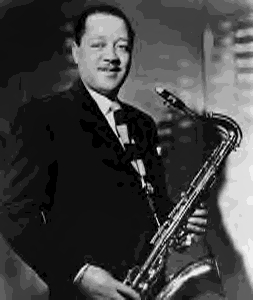 Lester Leaps In
(ASV/Living Era)
Bird [Charlie Parker] loved Lester. Anytime that Basie was doing a broadcast or anything, he would always say, "Man, Basie'll be on at such and such time. What time are we gonna take intermission?" -- make that hint for me so we'd take intermission so he could rush out and hear him.
Jay McShann
First time I heard Charlie Parker, he sounded like Prez; in fact, the first records that Jay McShann made, Parker sounded like Prez.
Howard McGhee
Dubbed "The President" or "Prez" by Billie Holiday, tenor saxophonist Young made his mark in the phenomenal Basie band of the '30s. His cool tone and harmonic inventiveness made him an overwhelming influence on a certain Charles Parker. He remains unmatched for the elegance of his tone and the soulfulness of his melodies. This disc collects the best recordings from his prime. Also see Count Basie.
John Zorn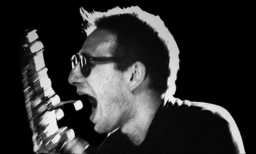 Naked City
(WEA/Atlantic/Nonesuch)
This "downtown supergroup" of alto saxophonist Zorn, guitarist Bill Frisell, keyboardist Wayne Horvitz, Fred Frith on bass, and Joey Baron on drums produced some of the most quirky, eclectic music of the '80s, a frenetic and unpredictable collage of jazz, rock, pop, surf, hardcore punk, Italian film music, and probably about a dozen other genres as well. The All Music Guide writes that Naked City is "Zorn's most intriguing, nicely conceived and executed date, with sparkling solos by Frisell, Horvitz and Baron."