Looking for advice on the best albums from the greatest artists in jazz, artists like Keith Jarrett, Antonio Carlos Jobim, King Pleasure, Sheila Jordan, Peggy Lee, Abbey Lincoln, Lambert Hendricks & Ross and more? You came to the right place.
What follows are my picks for the very Best of the Best. As of this writing, every CD listed is available for sale at Amazon.com, and clicking on an image will take you directly to the appropriate Amazon.com page, where you can listen to free audio samples with RealPlayer.
Milt Jackson
Dedicated to Connie (Modern Jazz Quartet)
(WEA/Atlantic)
Milt Jackson and the MJQ embodied excellence and sophistication in jazz for nearly half a century. This live recording includes standards "Django," "Pyramid" and "Bags' Groove." Pianist John Lewis said of this album, "In my opinion, never before or since has the Modern Jazz Quartet played better."
Keith Jarrett (Solo)
The Koln Concert
(Uni/ECM)
When Jarrett sits down at the piano, you never know where his imagination will lead him, only that grace and lyricism will follow. This album, a non-stop tour of Jarrett's heart and soul, put both the artist and the ECM label on the map.
Keith Jarrett (Trio)
At the Blue Note: June 4th, 1994
(Uni/ECM)
The New York Times wrote of Jarrett's 1995 Blue Note concerts, "Every note sounds like a discovery." This CD preserves the freshness and brilliance of this group, as they invigorate a set of jazz standards.
Antonio Carlos Jobim
The Antonio Carlos Jobim Songbook (Various Artists)
(Uni/Verve)
The creme de la creme of jazz and Brazilian music perform the best of Jobim, with the composer occasionally joining in. Featuring Sarah Vaughan, Stan Getz, Astrud Gilberto, Elis Regina, and many others. Includes "The Girl from Ipanema" and many other favorites.
James P. Johnson
The Original James P. Johnson, 1942-1945
(Smithsonian/Folkways)
One of the most original and important figures in jazz history, stride piano legend Johnson was a master performer and composer. Here he performs a program spanning the history of ragtime, stride and early jazz, plus some of his own rarely heard concert works.
Sheila Jordan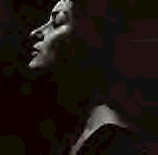 Portrait of Sheila
(EMD/Blue Note)
Concerning this alumnus of Charlie Parker, George Russell and Carla Bley's bands, the Rolling Stone Jazz Record Guide writes, "Sheila Jordan is, historically and emotionally, one of the finest jazz singers extant." They also gave her first album Portrait of Sheila a five-star rating. It remains her definitve album, as well as her best to date. Includes her classic version of "Baltimore Oriole."
King Pleasure
Moody's Mood for Love
(EMD/Blue Note)
Just what is it that makes this record a perennial best-seller? Is it the voice, the soul, the almost-but-not-quite-R&B feel of it? Who knows? We all like it, and we'll all just keep on buying it. "There I go, there I go, there I go ..."
Lambert, Hendricks and Ross
Everybody's Boppin'
(Sony/Columbia)
The greatest vocal jazz group of all time? They're practically -- practically -- the only vocal jazz group worth mentioning. Either "Moanin'" or Annie Ross' "Twisted" alone is worth the price of admission, but they're only the tip of the iceberg. Big, big fun -- accept no substitutes.
Peggy Lee

Black Coffee & Dream Street

(Decca)
One of the greatest vocalists of all, Miss Peggy Lee was blessed with style, class, charm, and an impeccable sense of timing. Black Coffeee is considered by many to be one of the greatest vocal jazz albums of all, and it is paired on this CD with Dream Street, a compelling set of melancholy ballads.
This beguiling set is probably my personal favorite of Lee's, combining a swinging jazz setting and some of the most intimate vocals of her recording career.
Abbey Lincoln
Abbey Is Blue
(Fantasy/OJC)
A singer in the tradition of Billie Holiday, Abbey touches the heart and rocks the soul. Critic Will Friedwald, author of Jazz Singing, ranks this album as one of the 16 greatest vocal jazz records of all time, and it deserves the honor. Includes "Afro Blue" and "Come Sunday."