Best of the Best!

The Best Albums from the Greatest Artists in Jazz!
Copyright © 1996, 2000 by David Reitzes
C
Looking for advice on the best albums from the greatest artists in jazz, artists like John Coltrane, Ornette Coleman, Cab Calloway, Benny Carter, Charlie Christian, Betty Carter, Nat King Cole and more? You came to the right place.
What follows are my picks for the very Best of the Best. As of this writing, every CD listed is available for sale at Amazon.com, and clicking on an image will take you directly to the appropriate Amazon.com page, where you can listen to free audio samples with RealPlayer.
Cab Calloway
Best of the Big Bands
(Sony/Columbia)
Behind the Hi-De-Ho's lurked one of the great bandleaders of the Swing era. This collection includes "Minnie the Moocher" and "Reefer Man."
Benny Carter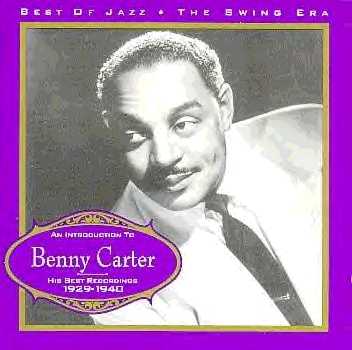 Benny Carter: His Best Recordings (1929-1940)
(Best of Jazz)
Duke Ellington said, "The problem of expressing the contributions that Benny Carter has made to popular music is so tremendous it completely fazes me, so extraordinary a musician is he." Louis Armstrong said, "You got Duke Ellington, Count Basie, and my man, the Earl of Hines, right? Well, Benny's right up there with all of them cats. Everybody that knows who he is calls him King. He is a king!" Miles Davis said, "Everybody ought to listen to Benny. He's a whole musical education." Dizzy Gillespie said, "When I grow up, I want to be just like Benny Carter!" This album collects some of Carter's earliest classics.
Betty Carter

Look What I Got
(Uni/Verve)
Look what I got: the artist Carmen McRae called "the only real jazz singer," Betty Carter, who improvised with the daring and virtuosity of the great jazz instrumentalists. Her expressive and sensuous voice didn't hurt either, breathing new life into standards like "The Man I Love." Find out what all the fuss is about.
Charlie Christian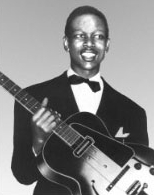 Genius of the Electric Guitar
(Sony/Columbia)
A true revolutionary, Christian combined his then-innovative string-bending technique with brilliant improvisation, in effect inventing the electric guitar as we know it. This CD presents his greatest recordings, and also features Benny Goodman.
Nat "King" Cole (The Pianist)
The Best of the Nat "King" Cole Trio: Instrumental Classics
(EMD/Capitol)
Nat "King" Cole is so famous for his singing that many people are unaware of what a gifted pianist he was. Critic Will Friedwald writes, "Of the four major postwar cocktail pianists [!] -- Erroll Garner, Oscar Peterson, George Shearing and Ahmad Jamal -- only Garner could conceivably 'cut' Cole as a piano player." This sparkling set includes such favorites as "Sweet Georgia Brown" and "Honeysuckle Rose."
Nat "King" Cole (The Vocalist)
The Best of the Nat "King" Cole Trio, 1942-1946
(EMD/Blue Note)
The "King" Cole Trio was one of the most highly regarded small groups in jazz before Cole decided to focus on singing full-time. This CD captures him at an artistic peak, both singing and playing jazz, and includes such hits as "Route 66" and "Straighten Up and Fly Right."
Ornette Coleman
The Shape of Jazz to Come
(WEA/Atlantic)
Arguably the most influential jazzman alive, Ornette's singing alto saxophone sound is unmatched and his classic quartet (featuring Don Cherry and Charlie Haden) shared a uniquely soulful rapport. This album captures one of jazz's most innovative groups at a peak of warmth and lyricism.
But the Ornette I really recommend is . . .
Beauty is a Rare Thing
(WEA/Atlantic/Rhino)
If you have the cash, I'd suggest skipping straight to this 6-CD box set of Ornette's complete Atlantic years, because you will want it later.
John Coltrane (Tenor Sax Master)
Giant Steps
(WEA/Atlantic)
This is the album that resoundingly confirmed Coltrane's status as one of the all-time jazz greats. Every single cut is a certified classic.
John Coltrane (The Composer)

A Love Supreme
(Uni/Impulse!)
This haunting suite is considered by some to be Coltrane's masterpiece. Rarely has such intensity been expressed with such lyricism.
John Coltrane (The Avant-Garde)
Meditations
(Uni/Impulse!)
Pharoah Sanders joins the Coltrane Quartet of McCoy Tyner (piano), Jimmy Garrison (bass) and Elvin Jones (drums) on this heart-stopping, extraordinarily moving album, one of the most underrated recordings of Coltrane's career.
John Coltrane (Ballads)
The Gentle Side of John Coltrane
(Uni/Impulse!)
A superb collection of Coltrane's most beautiful ballad performances, including "Alabama" and his extraordinary performance of "I Want to Talk About You."
E-mail me