Best of the Best!

The Best Albums from the Greatest Artists in Jazz!
Copyright © 1996, 2000 by David Reitzes
B
Looking for advice on the best albums from the greatest artists in jazz, artists like Louis Armstrong, Chet Baker, Count Basie, Tony Bennett, Sidney Bechet, Bix Beiderbecke, Art Blakey, Clifford Brown, Dave Brubeck and more? You came to the right place.
What follows are my picks for the very Best of the Best. As of this writing, every CD listed is available for sale at Amazon.com, and clicking on an image will take you directly to the appropriate Amazon.com page, where you can listen to free audio samples with RealPlayer.
Chet Baker
The Best of Chet Baker Sings
(EMD/Blue Note)
In his lifetime, Chet Baker's image often obscured the beauty of his music. Now perhaps we can reevaluate his recordings as they deserve. Baker's youthful romanticism is captured in this breezy collection of standards. Oh, yes -- he plays the trumpet a little, too.
Also recommended from Chet Baker:
Live in Tokyo
(Evidence)
Even Chet's biggest fans may be surprised by this extraordinary concert recording from the tail end of his career.
Count Basie (The First Great Band)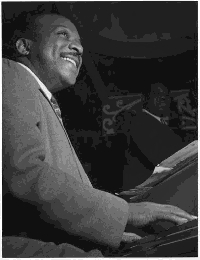 The Best of Early Basie
(Uni/GRP)
This CD contains some of the most exciting and influential jazz of all time, featuring Lester Young, Harry "Sweets" Edison, Buck Clayton, Jimmy Rushing, Helen Humes, Freddie Green and Jo Jones. Basie & Co. may not have invented the concept of swing, but on these classic recordings they certainly helped perfect it.
Count Basie (The Second Great Band)
The Complete Atomic Basie
(EMD/Capitol)
This was Basie's incredible Fifties band, featuring explosive arrangements by Neal Hefti, and the title says it all: atomic power means Basie power.
One more time!
April in Paris
(Uni/Verve)
One of the all-time great big band albums, featuring the smash hit title track. Roll up the rug and crank up the volume!
Sidney Bechet
The Best of Sidney Bechet
(EMD/Blue Note)
Jazz historian Phil Schaap calls New Orleans' Sidney Bechet one of the three most influential improvisers in jazz (the other two being Louis and Bix). The Rolling Stone Jazz Record Guide calls him "one of jazz's true originators." Duke Ellington called him "the foundation, the greatest of all the originators. Everything he played in his whole life was completely original." Here are some of the greatest cuts from the king of the soprano sax.
Bix Beiderbecke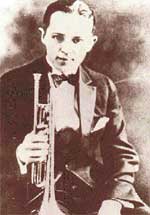 Bix Beiderbecke (1927-1930)
(Chronological Jazz Classics)
One of the most influential musicians in jazz next to Louis Armstrong, Bix's way with a cornet (a trumpet-like horn) is credited with starting the entire "cool" jazz movement. Historian Phil Schaap also credits him with inventing the jazz ballad, reconciling the "sweet" and "hot" elements of the music. Dead at 28, his legacy is preserved in this excellent collection.
Tony Bennett
Unplugged
(Sony/Columbia)
What's he doing in here? Why, only a grouch would deny that Tony's one of the best friends jazz has ever had. This album captures him in peak form, mixing vintage standards with his greatest hits, plus guest appearances from K. D. Lang and Elvis Costello.
Also recommended from Tony Bennett:
The Tony Bennett/Bill Evans Album
(Fantasy/OJC)
This album was a real departure for Bennett, spotlighting his voice alone with Bill Evans' sensitive piano accompaniment. Many jazz fans will name this as the album that made them realize that Tony Bennett was hardly your average pop singer.
Not to forget . . .
Together Again
(WEA/Atlantic/Rhino)
For reasons having more to do with marketing than music, many fans don't even know that Bennett and Evans recorded a follow-up to their classic Fantasy album. And what singer but Bennett would have Evans open the album with a piano solo? Now that's class.
And last but not least from Tony . . .
Fifty Years: The Artistry of Tony Bennett
(Sony/Columbia)
This set is a spectacular collection spanning five decades, with all of Tony's best-loved classics. Tracks like "Boulevard of Broken Dreams" and "Blue Velvet" may not be jazz in the eyes of many, but few have blended elements of jazz and pop as seamlessly as Bennett.
Art Blakey and the Jazz Messengers
The Best of Art Blakey and the Jazz Messengers
(EMD/Blue Note)
Art Blakey! Not merely one of the greatest drummers in jazz, but one of the music's supreme bandleaders, his Jazz Messengers were a virtual Who's Who of up-and-coming jazz talent for three decades, introducing such notables as Horace Silver, Clifford Brown and Wynton Marsalis. This explosive collection highlights his peak years, with Wayne Shorter and Lee Morgan.
Art Blakey was such a tireless advocate of jazz that someone made up this story about him:
Art was driving to an out-of-town job and passed through a village where traffic was completely tied up because of a funeral procession. Since he couldn't get past the cemetery until the service was over, he got out and listened to the eulogy. The minister spoke at length about the virtues of the deceased, and then asked if anyone had anything else to add. After a silence during which nobody spoke up, Art said, "If nobody has anything to say about the deceased, I'd like to say a few words about jazz!"
Clifford Brown
Clifford Brown and Max Roach
(Uni/Verve)
Trumpet legend Clifford Brown and composer-drummer Max Roach co-led one of the most exciting groups of the Fifties. This album is their best, introducing a number of soon-to-be standards to the jazz world, including "Daahoud" and "Joy Spring."
Clifford Brown
Clifford Brown with Strings
(Uni/Verve)
Brown was one of jazz's most tragic losses, dead from a traffic accident at 25. This romantic set is one of his most lyrical and popular albums.
Dave Brubeck
Time Out
(Sony/Columbia)
Brubeck's undisputed masterpiece, Time Out is a blend of exotic rhythms and tuneful improvisation, with Paul Desmond on alto saxophone.
E-mail me